Keys to Living Long & Healthy

Michael Colgan, PhD, CCN, Colgan Institute
-
is acknowledged as one of the world's most popular scientific experts in the field's of nutrition, anti-aging and exercise. Recent research has centered around brain function. Together with other colleagues he has shown significant improvements in memory, learning, balance and brain speed

.

Sr Professor, and Consultant to over 11,000 Elite Athletes and Olympians, 3 Governments, author of over 20 books and 2 college texts, at age 75, Dr Colgan is a living example of the power of nutritional science to maintain lean and vibrant health.

"In my 50 years of nutritional research, Isagenix has put together the best and the most complete system of safe and effective nutrients
that I have ever seen."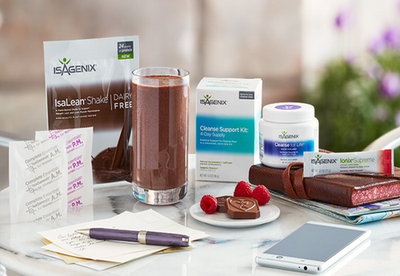 A New Way to Age Well -
Healthy Aging & Telomere Support System

Specifically designed to combat the root mechanisms of aging using a smart, flexible, long-term program, this ultimate maintenance system includes youthful-aging support from Complete Essentials™ Daily Pack with IsaGenesis®:
1.
Cleanse for Life
--
Helps support the removal of toxins


2.
IsaLean Shake
--
Control Your Weight
3. Ionix Supreme -- Reduce Physical and Mental Stress



4.

Ageless Essentials

--Replenish with Optimal
Amounts of Vitamins and Minerals

5. IsaGenesis --Reduce Oxidative Stress and
Provide Telomere Support



Get Started Today!


Darian
&

Elisabeth Andersen
SmartWayofLife.com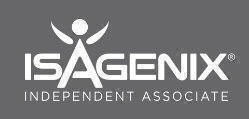 Essential Nutrient Building Blocks
"Your body must get the Essential Nutrient building blocks from nutrition because your body does not make them. You must have the Proper Ratio of Proteins, Carbohydrates, Fats, and Fiber together with 60 Essential Micro Nutrients:

11 Amino Acids
2 Essential Fatty Acids
13 Vitamins
21 Minerals
7 Enzymes


6 Probiotics
"If you do not receive these nutrients daily, your health and your mind will deteriorate rapidly."
Dr. Michael Colgan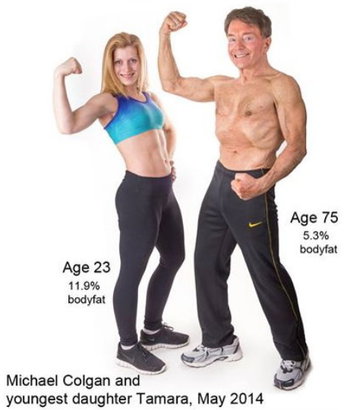 Get a Shopping Cart Worth of Nutrients in your Complete Essentials Daily

No Compromise

Science

-

backed Products
Since its inception, Isagenix has led with science-backed no compromise products. By partnering with well-respected universities and laboratories in funding and conducting clinical studies, Isagenix is contributing to evidence-based nutrition research while also providing clinical substantiation for Isagenix systems for healthy weight loss, fitness and performance, and healthy living.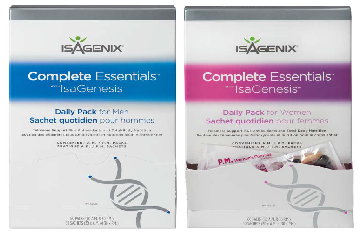 "Complete Essentials with IsaGenesis is superior to any other vitamin pack on the market." Dr. Michael Colgan